Always Enrolling! Join Our CrossFit Family Today!
Okie CrossFit is a certified CrossFit® affiliate and full-service gym, focused on providing the very best experience for our members. We are a community of like-minded people whose primary goal is to improve the quality of life of our clients through fitness. Our CrossFit classes are guaranteed to give you a fast-paced and high-energy workout, while also providing you with a community to keep you accountable and motivated.
Our trainers are dedicated to you and your fitness journey. We want to see you meet your goals, and be successful in and out of the gym. We are a family at Okie CrossFit, and want all of our members to feel welcome and supported from day one. It doesn't matter if you are a seasoned CrossFitter or if you have no experience at all, Okie CrossFit has something great to offer everyone.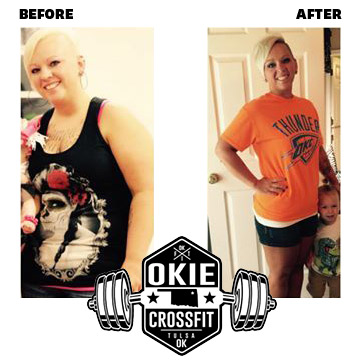 CrossFit in Tulsa Will Give You Great Results in No Time
CrossFit utilizes elements of cardio, gymnastics, core strength, and weight lifting to give you amazing results you never thought possible! We guarantee you will never get bored with our high-energy classes. So forget your same old boring workout routines, and try something fun and exciting! You will leave each class feeling energized and and ready to conquer the day.
The benefits of CrossFit in Tulsa are endless and sure to last you a lifetime! Just see for yourself:
Increased self-confidence
Better balance, flexibility, and endurance
Increased muscle tone and weight loss
Improved energy and decreased stress
And so much more!
Sign Up Today!
If you are interested in learning more about CrossFit in Tulsa, please fill out the short form on the side of this page. We look forward to hearing from you soon, and can't wait to see you in the gym.
Request Information
CrossFit
Personal Training
Okie Individual Design