Get Expert Advice From Our Knowledgeable Staff With Individual Design In Tulsa!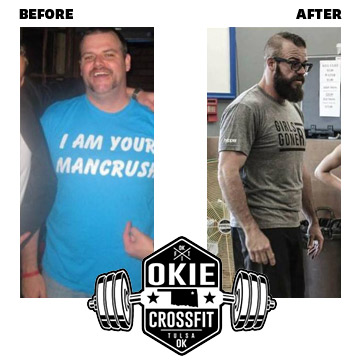 Do you demand more from your development as an athlete? Frustrated with an online programming template from a coach you've never spoken to or even met? Have you peaked in your performance in group classes? Do you want to get better, faster?
Okie Individual Design is the ultimate iteration for individualized and personal training. At Okie CrossFit, we understand that for you to successfully crush your fitness goals, you need a professional coach in your corner. Our professional coaches spend one on one time with you to talk through your goals, assess your current fitness levels and performance, and then design a completely unique training program that provides the most efficient pathway to your aspirations. You can either train in Okie CrossFit or stay in your gym. We have clients as far away as Virginia, Texas, Chicago, Cincinnati, Arizona, Missouri, and Arkansas. Our results are amazing and word travels fast.
You'll have direct contact to your coach at any time, monthly on site or remote progress check ins, and YOUR coach will monitor, discuss and modify your training program as you develop as an athlete. There is no greater single action you can take to improve your athletic and personal performance than signing up for Okie Individual Design.
Request More Information Today!
If you would like to learn more about our Individual Design program, please fill out the form on the side of this page. We will reach out to you shortly!
Request Information
CrossFit
Personal Training
Okie Individual Design