Make An Appointment Today! Personal Training In Tulsa Will Help You Achieve Your Goals!
Need that extra push to stay accountable and motivated? At Okie CrossFit, our Personal Training program will do just that. We will kick you into the best shape of your life, while meeting your goals. Each session is catered to your needs and preferences, to ensure you meet your goals in a timely manner. We offer all clients a safe, friendly, and clean environment to make sure you always feel comfortable and motivated!
We understand that stepping into a new gym can seem intimidating and difficult; but at Okie CrossFit in Tulsa, we greet you with smiles, offer you fun and exciting workouts, all while providing you with true accountability and support.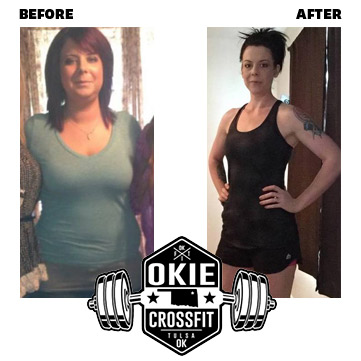 Personal Training in Tulsa Gives You the Confidence You've Always Dreamed Of
At Okie CrossFit, it's our goal to see you succeed in and out of the gym. Our professional and skilled trainers are 100% dedicated to your goals, we want to see you shed those extra pounds as much as you do! Before you know it, you will be looking great and feeling even better. Your confidence levels will sky-rocket while your worry and stress is diminished. You will leave every session feeling energized and ready to take on the day.
At Personal Training in Tulsa, you will also experience a whole host of added benefits and features that will last you a lifetime. Below are just a few of them:
Improved strength, speed, and agility
Decrease in daily stressors
Improved focus and energy throughout the day
Improved sleep
Weight loss
And so much more!
Don't Delay, Sign Up Now!
Spots are filling up quickly, so please don't hesitate to sign up. To learn more about Personal Training in Tulsa, please fill out the short form on the side of this page, and we will take care of the rest. We look forward to speaking with you soon, and can't wait to see you in the gym.

Request Information
CrossFit
Personal Training
Okie Individual Design